Following many years of support from the Soil Association, the growing UK community supported agriculture sector is taking the next step and forming a national networking body to represent its members, provide a voice for and promote CSAs. I've been helping them with the structure for the network and am pleased to say that it will be a co-operative consortium of CSAs with an associate membership for CSA supporters.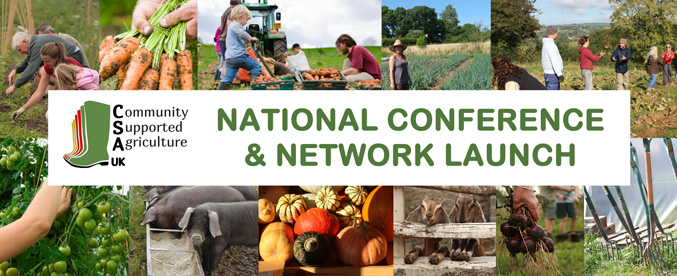 The network will be launched at the National Conference and Network Launch
The Subscription Rooms, Stroud – 3 December 2013
This national conference will bring together Community Supported Agriculture (CSA) enterprises and practitioners from across the UK for the first time since 2011. It will celebrate the growth of CSA within the UK over the past few years and the launch of the new UK CSA Network. The day will provide interactive learning opportunities for CSA and the chance to shape new regional support networks.
We will share innovative on-the-ground solutions that have been developed by CSA projects in the UK and further afield. We will explore some of the issues facing CSA in the UK with the aim of shaping policy themes that the new network will address. There will be workshops on governance, market collaboration, managing volunteers and setting up a CSA.
Speakers will include:
Colin Tudge, Science writer and broadcaster
Paula Lukats, Just Food NYC
Nikki Giles, FlintShare
Joanne Mudhar, Oak Tree Low Carbon Farm
Laura Creen, School Farm
For more information, visit: https://www.soilassociation.org/communitysupportedagriculture/conference